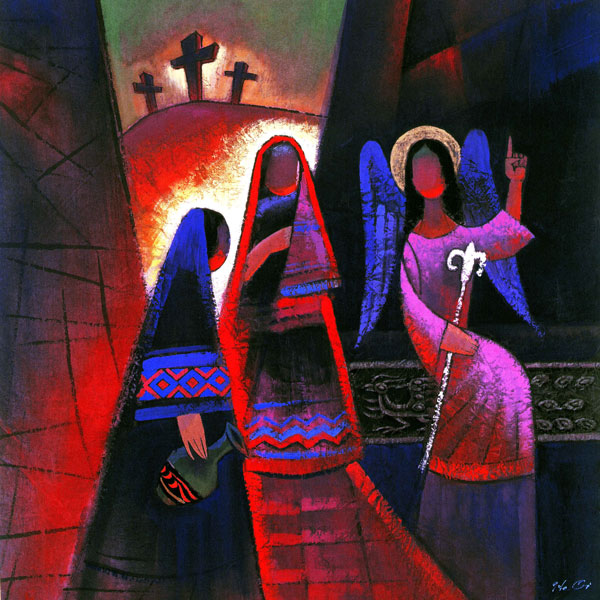 About this work
Reclaim Magdalene is a project of FutureChurch, a 27 year old non-profit organization that has been educating and advocating for more than twenty years for the restoration of Mary of Magdala to her true role as primary witness to the Resurrection and Apostle to the Apostles.
In order to correct the record and restore the true image and role of Mary Magdalene for today this resource will:
Present the basic information of the role Mary Magdalene played in the gospels and the earliest Christian communities.
Present the history of how our memory of her was distorted by a misreading of gospel texts and the creation of legends.
Inspire and commission the creation of positive images of Mary Magdalene in films, literature, plays, songs, visual arts:

As the faithful disciple based on the scriptures that name her.
As the first witness and first to proclaim the Resurrection

To educate the media - they have the power to teach and influence. Films, art, books, etc. continue to misrepresent Mary Magdalene in the 21st
To publicize new works to offer a positive model of early women leaders for our young women and men, young girls and boys today.
To correct, and even remove negative presentations of Mary Magdalene.

They rob the general public, including Catholics, of the full Gospel message in Jesus' selection of Mary Magdalene as his first witness and proclaimer of the Resurrection.
They demean and denigrate women and invite violence against women.