Purchase a replica of the relief "Mary of Magdala Proclaims the Resurrection."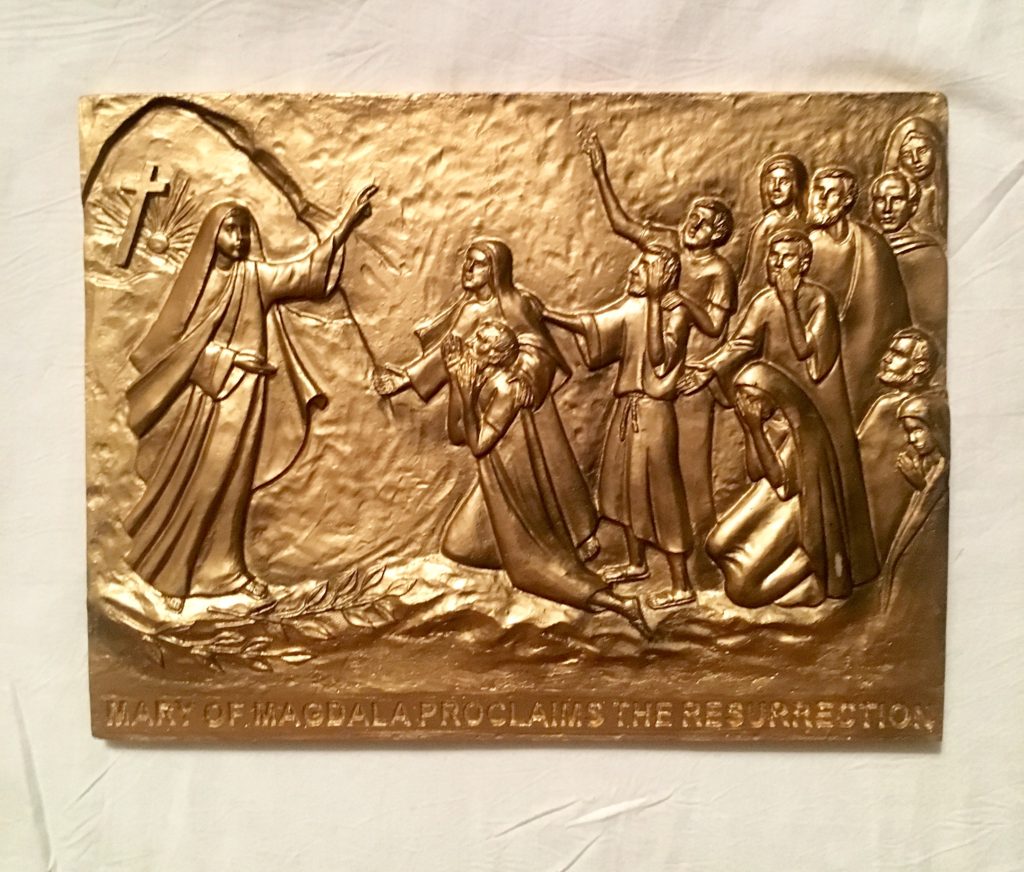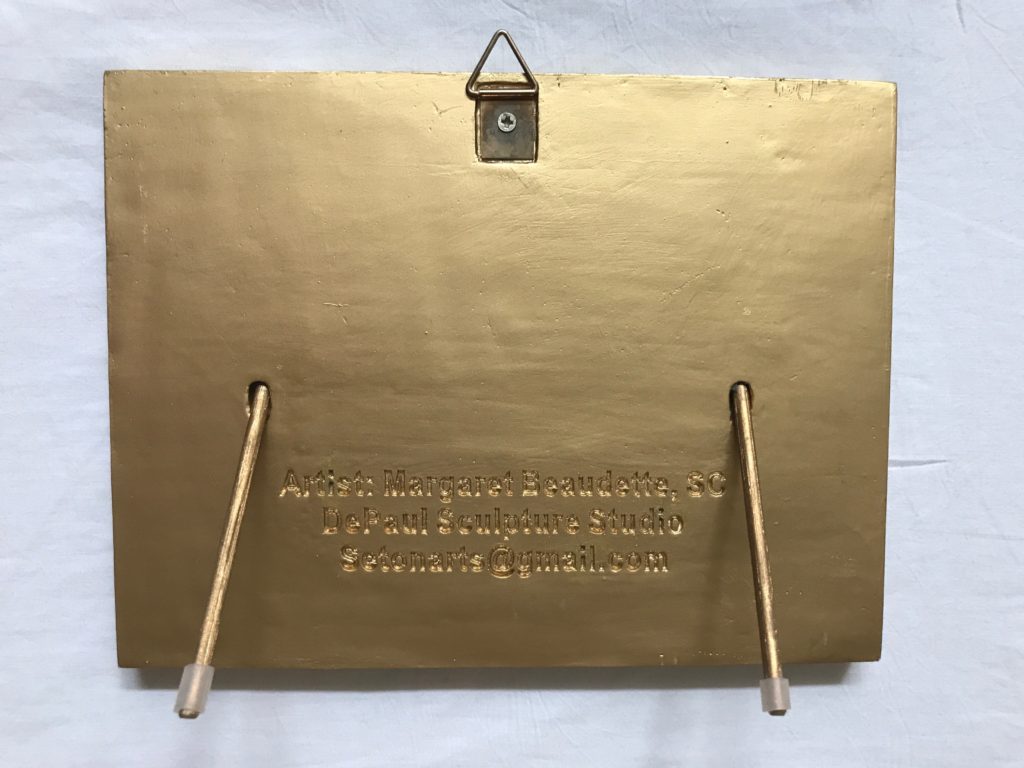 The plaques are 6.25" x 8.25" and made of resin. They weigh 1.5 lbs. A hook for hanging is attached to the back as well as slots for the self-stand. The finish is delicate; please clean only with a soft, dry cloth. Soap, cleaners, or alcohol (such as in perfume or lotions on our hands) will damage it. 

They make a wonderful Baptism, Communion, Confirmation or Ordination gift or a gift for all who are devoted to sharing Jesus' message of Resurrection hope. Full size (36" x 24") Copies of the magnificent bas relief sculpted by Sister Margaret [Peggie] Beaudette, SC are also available for parishes, colleges, schools, or homes. Pricing on request. 
The cost includes shipping.

To purchase a replica CLICK HERE